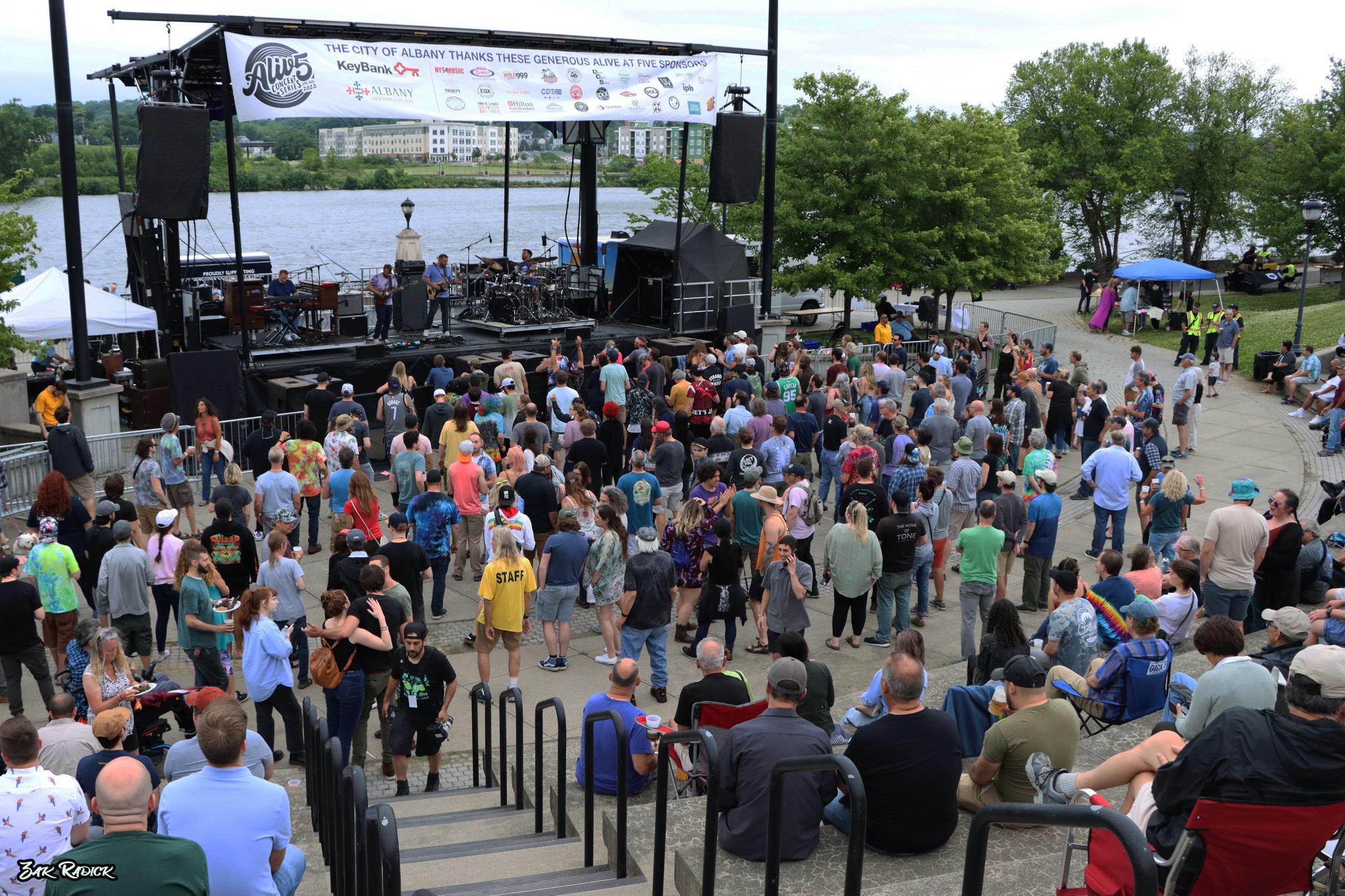 Alive at 5: Spafford and Annie in the Water Jam Out at Jennings Landing
Making their first visit to Albany since October 2017, Spafford returned to the capital region with a vengeance on Thursday, June 16. Headlining the second week of Albany's beloved Alive at 5 concert series, organizers couldn't have booked a more fitting act for "Jam Night" than the improvisational quartet of the Arizona; a band that has cemented its reputation in recent years by sometimes surprising audiences with unannounced one-song shows.
Despite a tornado warning in parts of western New York, mother nature played well, and so did the band. Indeed, the jams at Jennings Landing that night went on long and loud and judging by the looks of many newbies in the crowd, it was as if the music was hitting them on the head like a sonic hammer, and they loved it.
The opening band and local legends Annie in the Water started the evening as only they can. The whole band was thrilled to play for Alive at Five and it showed from the first note. Although not the heavy sets fans may be used to, Annie's boys threw a well balanced set that had a large part of the people on their feet. They chose original songs along with a great cover of Fleetwood Mac's "Dreams" that made their fans fall in love with the band.
set list: Time to Play, In the Sand, Lights up, River, Dreams (Fleetwood Mac), Seeds, Dancing the Night Away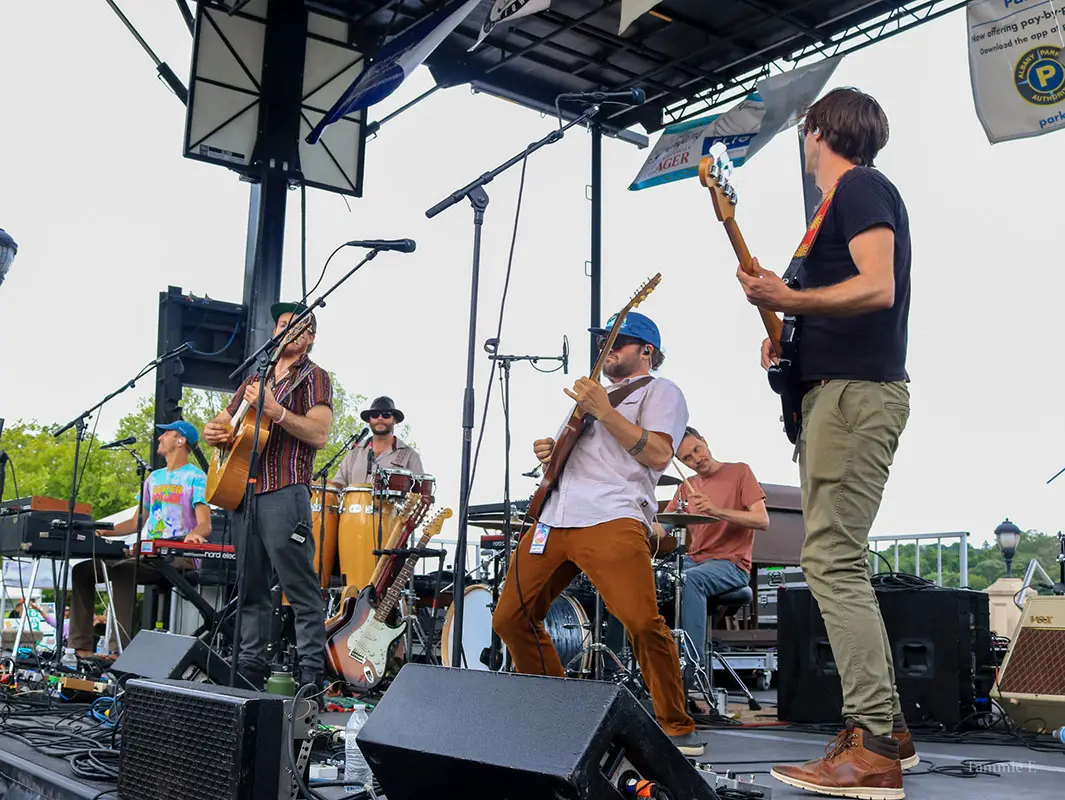 At a time when "jamming" is often considered a dirty word, Spafford no doubt what type of group they are. Consisting of Brian Moss (guitar/vocals), Jordan Fairless (bass), Andrew "Red" Johnson on keyboards, and Nick Tkachyk on drums, their social media bio simply says, "We Jam." But while this week's theme was "Jam night", it was anything but your typical Spafford show. On the one hand, it was completely free, thus attracting many curious and novice listeners. Second, due to the city's 8 p.m. curfew, the band only had time to play one set and no encores. Another key element missing was the bands elaborate light show, which due to the time of day was an impossibility.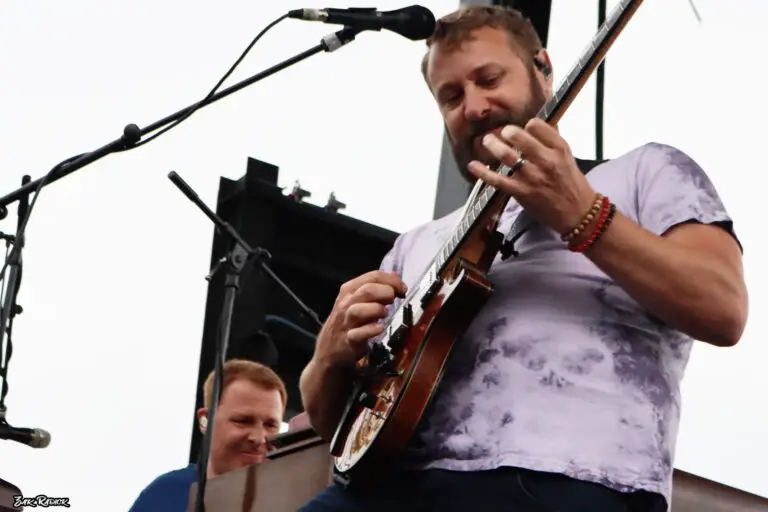 Well aware of these limitations, Spafford played smart and opted for an almost "festival-like" setlist. With ears for the first time on them, they decided to offer a collection of some of their best known and most accessible compositions. Kicking off with one of the songs that put them on the map, the opening riff of "Electric Taco Stand" made it clear that despite the constraints, these Arizona cats came to Albany to boogie down. . After a beautiful, contemplative version of Andrew "Red" Johnson singing "Slip and Squander," bassist Jordan Fairless got his chance to shine on what was perhaps the highlight of the night, "Leave the Light On." Shifting gears from its reggae-style structure, this version would drift into a delicate and wondrously sublime space before Jordan rolled it up and led fans through the call-and-response portion of the song, so even beginners could be seen speaking the words. unison.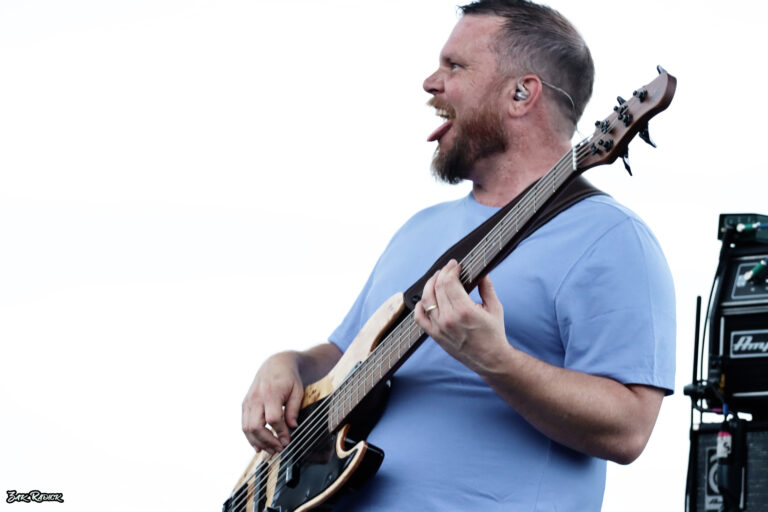 It should be noted that the guys seemed to be having fun on stage. Smiles all around, Jordan in particular seemed more jovial than usual, even making all sorts of "bassy faces" and playing Brian's tasty tongue-sticking licks during an absolutely epic version of "Back Door. funky". Showcasing their versatility and displaying their ability to blend various genres seamlessly into one, the night had everything from dirty funk and up-tempo jamtronica, to rump-shaking reggae, introspective instrumentals and all the rock n' shredding festivals. roll courtesy of Mr. Brian Moss and his custom Thomas Milana: The Raven guitar. In fact, if there was an actual way to keep track of such things, I'd bet that Moss played more notes during this set than any other performer in Alive at 5 history.
After running through "Mind's Unchained", the show would gloriously end with the anthem "Salamander Song" in which the audience was encouraged to "dance all the way home". Judging by the look on some of the freshly melted faces of the Albany debutants, that's exactly what they were able to do. While this might not be your typical two-set Spafford show, there was still a lot to love about this performance. Savoring every minute, Albany fans can only hope that it won't be another 5 years for this very talented band to return.
06/16/22 | Living in Five | Albany, NY
Set list: Electric Taco Stand, Slip and Squander, Leave the Light On, Backdoor Funk, Mind's Unchained > Salamander Song
Next up in the Alive at 5 concert series is the Classic Rock night with Lita Ford headlining and up-and-coming New York band Candy Ambulance opening. The event is scheduled to take place June 23 at Jennings Landing on Thursday, June 23, 2022 and, as always, is completely free.