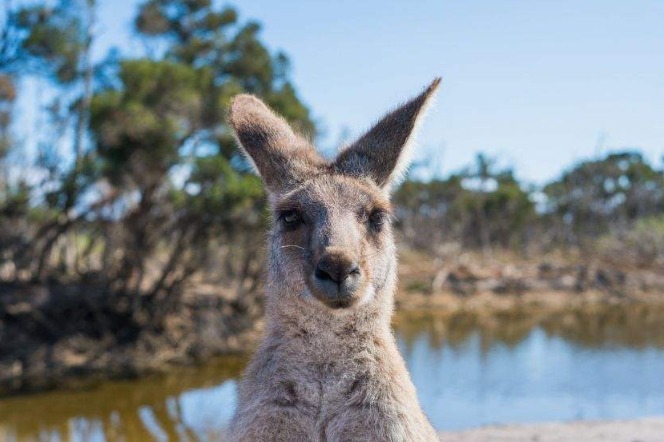 Australian center sees students celebrate
CANBERRA – Some Chinese students in Australia's capital Canberra have gathered for an online event, according to Li Meng, founder of the Australian Capital Territory Overseas Chinese Students Care Center.
In the 40-minute music video, the students not only sang and danced, but also recited classical Chinese poems and filmed a performance wearing traditional costumes.
One of the highlights was a music concert from the TV drama Dream of the Red Chamber. Eight students, dressed as characters from the story, played different traditional musical instruments.
"The ACT Overseas Chinese Students Care Center held a series of events last year, promoting Chinese culture, while demonstrating the spirit of our young people," said Song Yanqun, Minister-Counsellor for Culture at the ACT Overseas Chinese Students Care Center. Chinese Embassy in Australia.
According to Li, 59, the inspiration for founding such a center came from her son, who arrived in Australia 15 years ago while in college.
He then became a university professor and met many foreign students, some of whom were Chinese.
"He told me that he felt sorry for these foreign students, who were so young, but far from their families," Li said.
The center was registered three years ago and founded last year.
"There are many foreign students who couldn't return to China during the pandemic. Therefore, I would like to provide a place where they can get together and meet new friends while doing activities related to their own culture," she says.
There were regular lectures, usually on how to stay healthy and how to prevent coronavirus infection. They also created a traditional costume society. The center has so far attracted more than 100 students, according to Li.
Zhan Ziying is a student at the Australian National University, who became a member of the center following an introduction by a friend.
"I love traditional costumes," she says. "At the center, I like to play with other people. The center has broadened my horizons and we feel less alone."
"During the pandemic, the center gives us a place to call home," says Liu Yize of the University of Canberra. "The conferences are useful and the speakers, who are consultants to the center, can help us solve real problems."
"I hope more students will come to the center," he says.
Xinhua