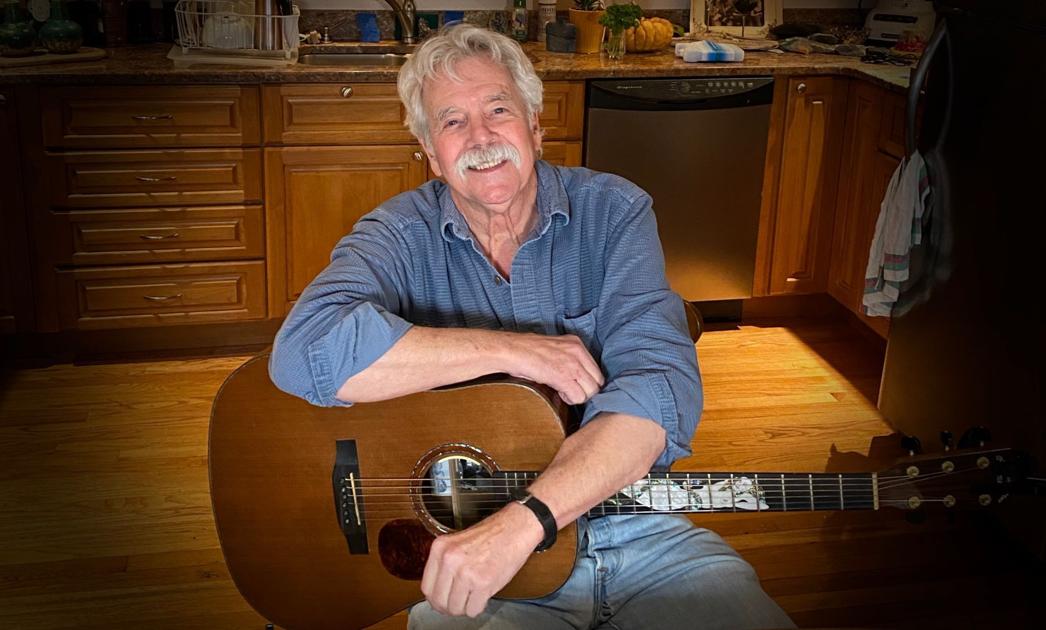 Barre's Opera Reopens: Folk Icon Tom Rush Begins 2021-22 Celebration Series | Vermont Arts
The reopening of the newly renovated Barre Opera House will be celebrated with the return to Vermont of a singularly respected artist, folk singer Tom Rush, at 7:30 p.m. on Saturday, September 25.
Rush is no stranger to audiences and venues in Vermont, and we have praised him in the past by giving him the nickname "New England Folk Singer." The New Hampshire native, a Harvard graduate, has also lived in Massachusetts and Vermont. There are few performers worthy of the title "legendary", but Rush, who has been performing and recording since 1962, has certainly earned that title as well.
He's 80 years old, but his photos reveal a younger-looking man with a full head of white hair and his characteristic bushy mustache. He is the folk singer version of actor Robert Redford. He's an active artist who has booked a full roster of live concerts and has a non-stop show every week.
Rush is known for his distinctive guitar style, wry humor, and warm, expressive voice. His shows are famous for his pained laughter, his ability to tell great stories, and the sweet melancholy ballads he sings with his passion for gritty blues numbers.
Rush was a Harvard student when he began performing and recording in the early 1960s. He was an early contributor to the folk scene in Boston and New York and, as such, was a contemporary of such luminaries as Bob Dylan, Phil Ochs, Richie Havens and Joan Baez. He was among those who surfed the first wave of urban folk music and has become a staple of the Boston folk music establishment.
His first recording, "Tom Rush at The Unicorn", dates from 1962. In the years that followed, Rush recorded 26 albums. His latest is the "Voice". Rush wasn't the prolific songwriter at the time, more of a songwriter, so his star never reached the level of Dylan or Ochs. He also wore less of the folkloristic "angry man" protester pose than many of his contemporaries.
While Rush may not have written hundreds of often-recorded songs like his contemporaries Dylan or Joni Mitchell, his impact on the American music scene has been profound. He was instrumental in shaping the revival of folk in the 60s and the rebirth of the 80s and 90s, his music having left its mark on generations of artists.
James Taylor told Rolling Stone: "Tom was not only one of my first heroes, but also one of my main influences. Country music star Garth Brooks gave Rush credit for being one of his top five musical influences.
Rush has long championed emerging artists. His early recordings introduced the world to the work of Mitchell, Jackson Browne and Taylor, and in recent years his concerts at Club 47 have brought artists such as the late Nanci Griffith and Shawn Colvin to a wider audience as they began. just building their own reputations.
Rush has written several iconic songs like "No Regrets", "Merrimac County" and "Driving Wheel", and recorded covers of "Joshua Gone Barbados" by Eric von Schmidt and "Circle Game" and "Urge for Going" by Mitchell. connected to him in performance.
While nearly six decades of singing and playing could wear out many musicians (Dylan for example), a recent reviewer said that "Rush's voice is always molasses, smoke and licorice; his fingers still captivate the magic and thunder of every guitar string, and he is as captivating a storyteller as he has ever been.
Over the course of Rush's long career, his sweet New Hampshire-accented baritone has not suffered the ravages of time but only improved. This was proven on "What I Know", her first new studio album, released in 2009. After a 35 year hiatus, we heard a Rush whose voice had not diminished given the wear and tear that the one might expect so much performance over such a long period of time. Also, the material was anything but post-retirement geriatric thinking. Unlike Dylan, whose voice now sounds as cranky as it is squeaky, Rush looks like an alternative country crooner in the making.
While studio CDs are fun to listen to, the proof of the courage of a good performer lies in the live performances. There are plenty of them on YouTube to check out as well.
Another gem from an album proving just how good Rush is live is "Tom Rush Trolling for Owls," a limited edition found only in his shows. This CD contains a lot of jokes on stage and light or downright funny songs. This is pure Tom Rush at his best, showing how entertaining this artist is.
Rush is accompanied on guitar and piano by Berklee College of Music graduate Matt Nakoa. He has two albums to his credit, won a songwriting award from the Kerrville Folk Festival, and has composed music for Disney Productions. He tours regularly on his own and has recently been the regular accompanist for Rush.
The BOH currently requires either proof of vaccination or a printed copy of a negative COVID-19 test result obtained within 72 hours (three days) of the date of the show and masking at all times in the building.