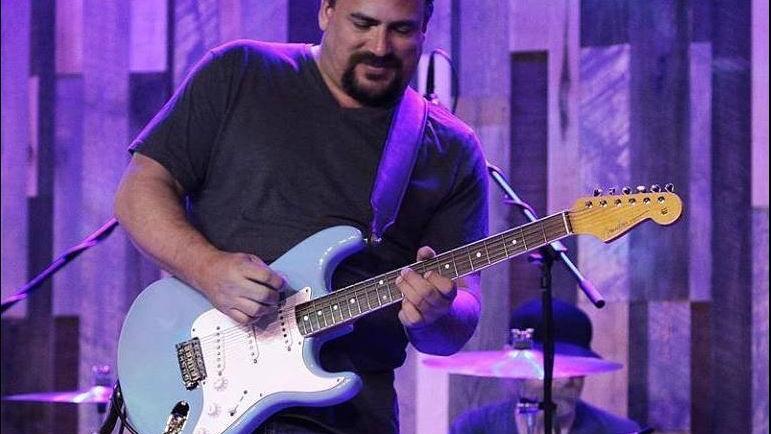 blues guitarist from 'Southern Son' visiting Ayden | Reporting
Overwhelmed for a year by the COVID-19 pandemic, songwriter and blues guitarist Jeff Fetterman is on tour to promote his most recent album, "Southern Son."
Fetterman and his band will stop by Ayden on Friday to perform at The Doghouse Tavern. Start of the show at 8 p.m.
American Songwriter magazine calls Fetterman "one of the best kept secrets in the blues world." His fourth album, "Southern Son," contains a dozen new songs that showcase his fierce guitar playing. "
Based in Pennsylvania, Fetterman and his band worked for two years on their latest album, which reached No. 25 on the Living Blues Radio Chart in June.
The August issue of Blues Bytes, reviewing Southern Son, writes: "Fetterman's powerful blues brand includes healthy doses of rock, soul and funk, and it's all on the line in its most recent release. An extremely enjoyable album that really showcases Jeff Fetterman and his musical vision. Blues and blues-rock fans will love this one.
Fetterman said he was inspired by Kenny Wayne Shepherd, Stevie Ray Vaughan, Mato Nanji, Chris Duarte, BB King and many other big names in the blues. He incorporates their style into his own and performs with a fiery passion that has earned him the nickname "Boss of the Blues".
"Southern Son" met in California at Greaseland Studios working with Kristoffer "Kid" Andersen, producer and guitarist of Rick Estrin and the Nightcats.
"Jeff Fetterman and his band are top notch. Jeff plays and sings his ass. It was an absolute joy to make music with these guys, "Kid said.
Fetterman has supported many national artists including Kenny Wayne Shepherd, Ana Popovic, Steven Stills, The Rides, Jimmy Thackery, Indigenous with Mato Nanji, Chris Duarte, Jimmy Vaughan, Samantha Fish, Joe Louis Walker, Robert Randolph, Popa Chubby and Vanessa Necklace .
Fetterman said his goals are to continue touring, writing and performing in front of national and international audiences. The end of the road is nowhere in sight, he said.