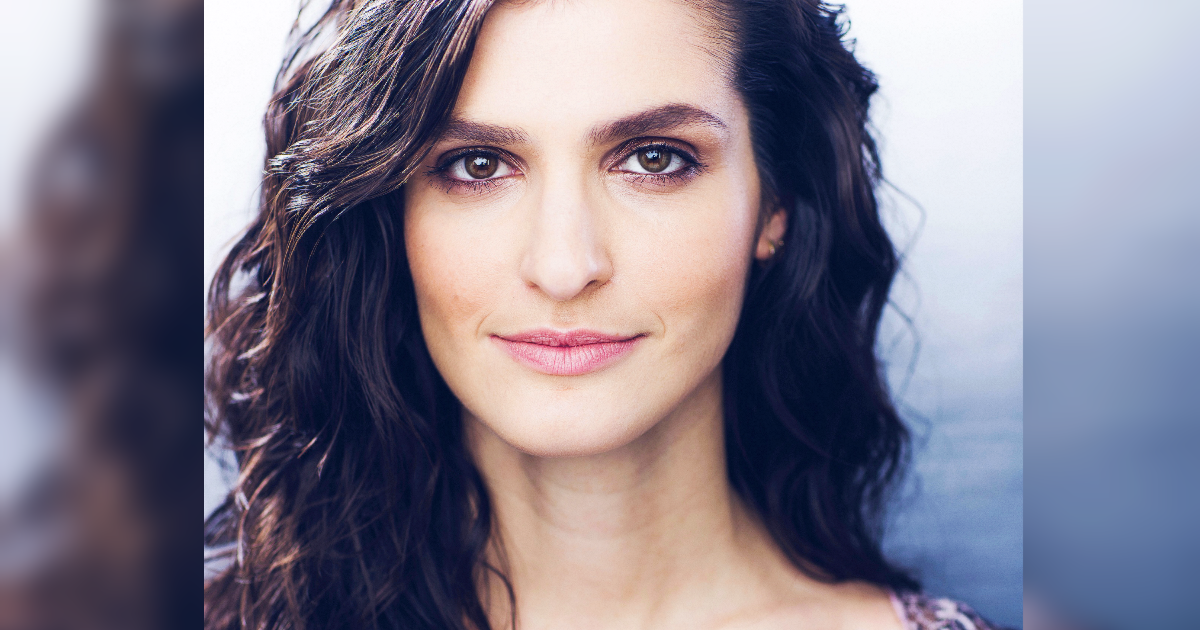 From her dressing room, singer-songwriter Eleri Ward introduces Sondheim | Music
On February 4, you can see singer-songwriter Eleri Ward, who is quickly becoming known for her indie-folk reworkings of Stephen Sondheim songs, make her St. Louis debut at the friendly Blue Strawberry compound. |
The next time she performs here will be under slightly different circumstances: she'll open superstar singer Josh Groban's "Harmony Summer Tour," stopping July 26 at the Hollywood Casino Amphitheater.
Not bad for a rookie artist whose house album "A Perfect Little Death" — she literally recorded it in her apartment's dressing room — garnered Ward praise from the New York theater press, a record deal and now a spot on the Groban Tour.
"It feels a bit like 'zero to 100,'" Ward says over the phone from his current home in New York. "A year ago, I had nothing to do. But I'm so excited about the experience – learning a ton and having that connection with a large audience. It's going to be really special.
And the Blue Strawberry concert is not, strictly speaking, his debut in Saint-Louis. She was part of the set for Muny's 2016 production of "The Wizard of Oz."
Growing up in Chicago, Ward attended the Chicago Academy for the Arts, which, thanks to a few of her teachers, is where she first encountered Sondheim's works.
"As a kid, your scope of musical theater is pretty light and bright," she says. "Finally seeing something that has this undertone of darkness and complicated humanity was thrilling."
Ward studied songwriting for a year at Berklee College of Music for a year, but transferred across the street to the Boston Conservatory, where she majored in musical theater. After that, she moved to New York to work and audition.
"Restless life," she jokes.
Indirectly, however, those frustrating times brought her to where she is now.
"The mid-winter audition season in New York is a special experience," she laughs. "But I had 'Every Day a Little Death' (by Sondheim) stuck in my head. I would see people I knew at auditions, and they would be like, 'How are you?' and I would respond with, 'You know, every day a little death.'"
Ward recorded a solo acoustic version of the song and posted it on Instagram. "My friends really liked it," she says, "and one of them said I should make it a series. I was like, 'You don't have to ask me twice!' »
The next day, she created her arrangement of "Johanna (Reprise)" and uploaded it to Instagram and YouTube. Later, she also joined TikTok, and this clip went viral.
"It was March 2, 2019, and now it's 2022," she says. "It's so crazy. It's proof that just because things don't improve right away doesn't mean they don't have the ability to become something later.
And yes, she really did record "A Perfect Little Death" in her closet.
"I was living in Boston at the time," she says. "We got a COVID deal, so we got a dressing room. People on TikTok wanted me to put this music out, so I was like, 'OK, I'm going to make an album. And I will do it myself. So that's what I did. Within a month, I recorded all 13 songs.
Other selections from the album include "Children Will Listen", "Finishing the Hat", "Losing My Mind", "The Ballad of Sweeny Todd", and "Send in the Clowns".
While Sondheim's work provided the raw material for the project, Ward drew inspiration for his arrangements from an entirely different source – singer-songwriter Sufjan Stevens, known for his sleek, introspective indie-pop songs. Ward went so far as to initially go under the same SUF/SOND, but switched to her own name after some gentle prodding from Stevens' lawyers.
In addition to "A Perfect Little Death", Ward self-released two pop EPs: "Prism" in May 2020 and "Friction" in June 2021, at which time the album Sondheim was also released. Thanks to the buzz Ward had created via self-promotion, it was picked up by Ghostlight Records, known for its Broadway cast recordings and other theater-centric albums.
She did two sold-out album release shows at New York's Rockwood Music Hall in October. And then in November, Sondheim died at age 91. His death shocked Ward, like everyone else.
"We thought he was going to live forever, you know?" she says. "It's Santa Claus!"
Subsequently, Ward found people who turned to his album to mourn Sondheim.
"It was very strange," she said. "I was honored and inspired, but I was also very sad. It was weird that I was the vessel people used to honor his work.
"But it also invigorated me to keep doing what I'm doing," she says, noting that she plans to record another album of Sondheim songs in the future. "If I'm the reason someone knows who Sondheim is or gets their job for the first time, then I feel like I'm doing my duty, you know?"
What Eleri District • When 7:30 p.m. February 4 • Or Blue Strawberry, 364 North Boyle Avenue • How much $20 to $30; proof of COVID-19 vaccination or negative test required • More information 314-256-1745; bluestrawberrystl.com