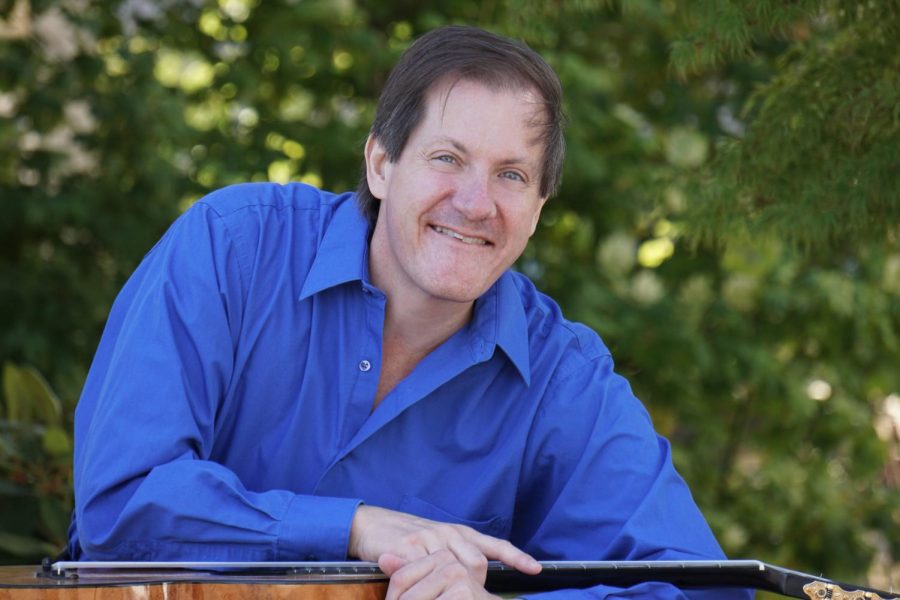 Guitarist David Rogers set to perform at Bangor WI – The Racquet Press
Sam White, art and entertainment journalist
September 7, 2021
Guitarist David Rogers is due to perform this Wednesday, September 8 at Leo and Leona's in Bangor. Rogers has been recognized by national news sources such as the New York Times and the Washington Post and has toured the United States and Europe.
Rogers started playing guitar at the age of 12. He took classical and jazz lessons at the same time, alternating weekly. He continued his studies until high school and specialized in guitar and classical guitar. Rogers received his Masters and PhD in Music and spent time studying at the Academy of Music in Basel, Switzerland.
Rogers also spent time learning to play more historic styles of guitar, which often involved the lute, one of the earliest forms of guitar. He performed for 18 years with the Oregon Shakespeare Festival and learned music from the 16th to the 19th century. Rogers explained that "we had a core group that was able to move away from strictly festival shows to tour." It was with this ensemble that he was able to tour in Europe, spending time in Germany, Switzerland and the United Kingdom.
Rogers says his show in Bangor will bring a little something to everyone. "I start with an East Indian track, then I do a Rolling Stones tune, then some personal compositions, classical guitar pieces and even The Beatles" His shows are made to have a variety of influences, as well as offering listeners a variety of colors, textures and landscapes. Listeners will be "taken to many different places". Rogers also explained that he tries to make his guitar sound like an orchestra despite being a solo show. For this tour, he plays a parlor guitar, which is a smaller style of classical guitar, but with an electric guitar feel.
Although Rogers currently resides in Oregon, he was originally from the Detroit area and said he had been coming to the Wisconsin area for about 6 years. He has spent the last few weeks touring Wyoming and after his time here he will be heading to New England to continue his tour.
If you can't catch the show on Wednesday, Rogers has plenty of dates in the area this month. These can be found on its website at https://www.davidrogersguitar.com