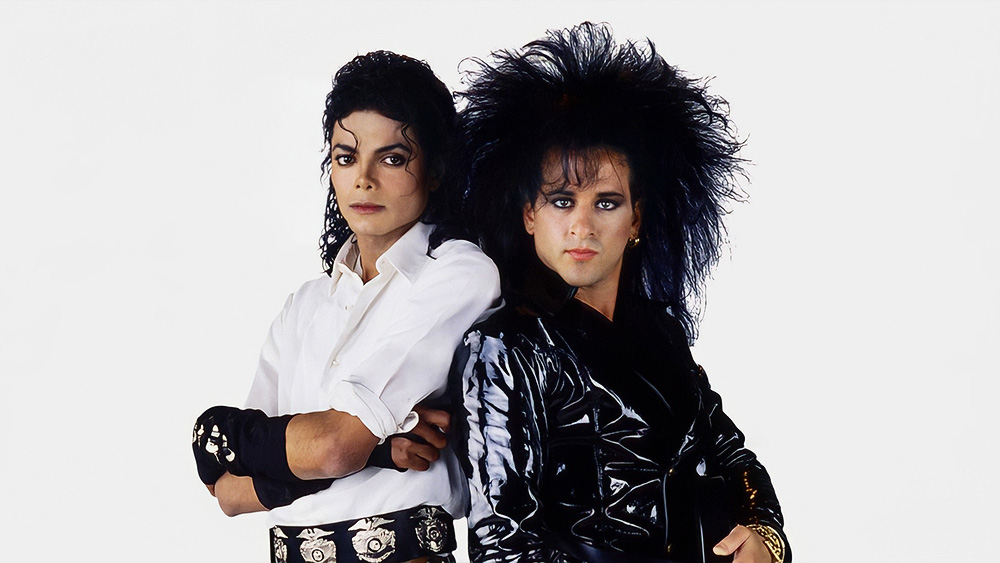 Guitarist Steve Stevens remembers Michael
Rock guitarist Steve Stevens, who featured on "Dirty Diana," spoke to Ultimate Classic Rock about his experience with the King of Pop and how it came about.
It all started when Quincy Jones contacted him to ask him to record. Stevens flew to Los Angeles expecting a huge entourage, Bubbles the chimpanzee and lots of craziness, but the reality was quite different. Stevens said;
"I walk into the studio and open the door to the studio, and it's just Michael and Quincy and an engineer…and I'm like, 'Oh, I'm home. That's cool.' "
Stevens recalls that Michael was "very picky about the beat" and made some suggestions about the "big picture" of the song, but otherwise he let Stevens have free rein on the track. "He wasn't one of those guys to say, 'Play a B-flat here and diminished,' you know. He was just humming it," he adds.
Stevens had the larger-than-life experience he expected when it came to being part of the "Dirty Diana" short.
"I pull over and there's a van outside the sound stage. There are toys and swings and all that set up. I say 'Wow, that's great. They take care of the children. No no. This is [for] Bubbles"
The guitarist fondly recalls meeting Bubbles and says the whole production was "exactly as you imagine it".
During filming, Michael asked Stevens about various elements of the stage production, as he was about to embark on the first solo tour. Stevens remembers;
"He had just toured Jackson 5 before, and on the R&B circuit, the productions weren't as important, the lighting wasn't as important, the sound wasn't as important." [as big]. But Michael had seen Queen and Van Halen, and he knew what a rock show was. So he really hit me for everything, 'Who does your sound? Who makes your lights? »
The ever-humble Michael even said to Stevens, "'Oh, you know Eddie?' I go, 'Yeah, I know Eddie.' And he goes, 'Yeah, he played on "Beat It."' Like who doesn't know? I go, 'Yes, Michael. I know it's Eddie Van Halen on "Beat It".'"
And that's when Stevens saw Michael do something he'll never forget. "He says, 'Do you like Van Halen? I love Van Halen," recalls the guitarist. "And he kept doing – now, if you can imagine that, it's Michael Jackson, doing a David Lee Roth impersonation. Now that's something I've probably seen, and no one else on the planet. He did the whole thing, 'Look at all the people here!' Had knocked him down perfectly, the strut. Big man. That's when I said, you know, I feel like I'm pinching myself. I say, 'Am I watching Michael Jackson impersonate David Lee Roth? Is this really what I see? »
"Dirty Diana" became the number one hit on the Billboard charts in the United States, and Steve Stevens even joined Michael on stage to perform it at Madison Square Garden in 1988 during the "Bad Tour".
Source: Ultimate classic rock & MJWN
Share this
leave a comment