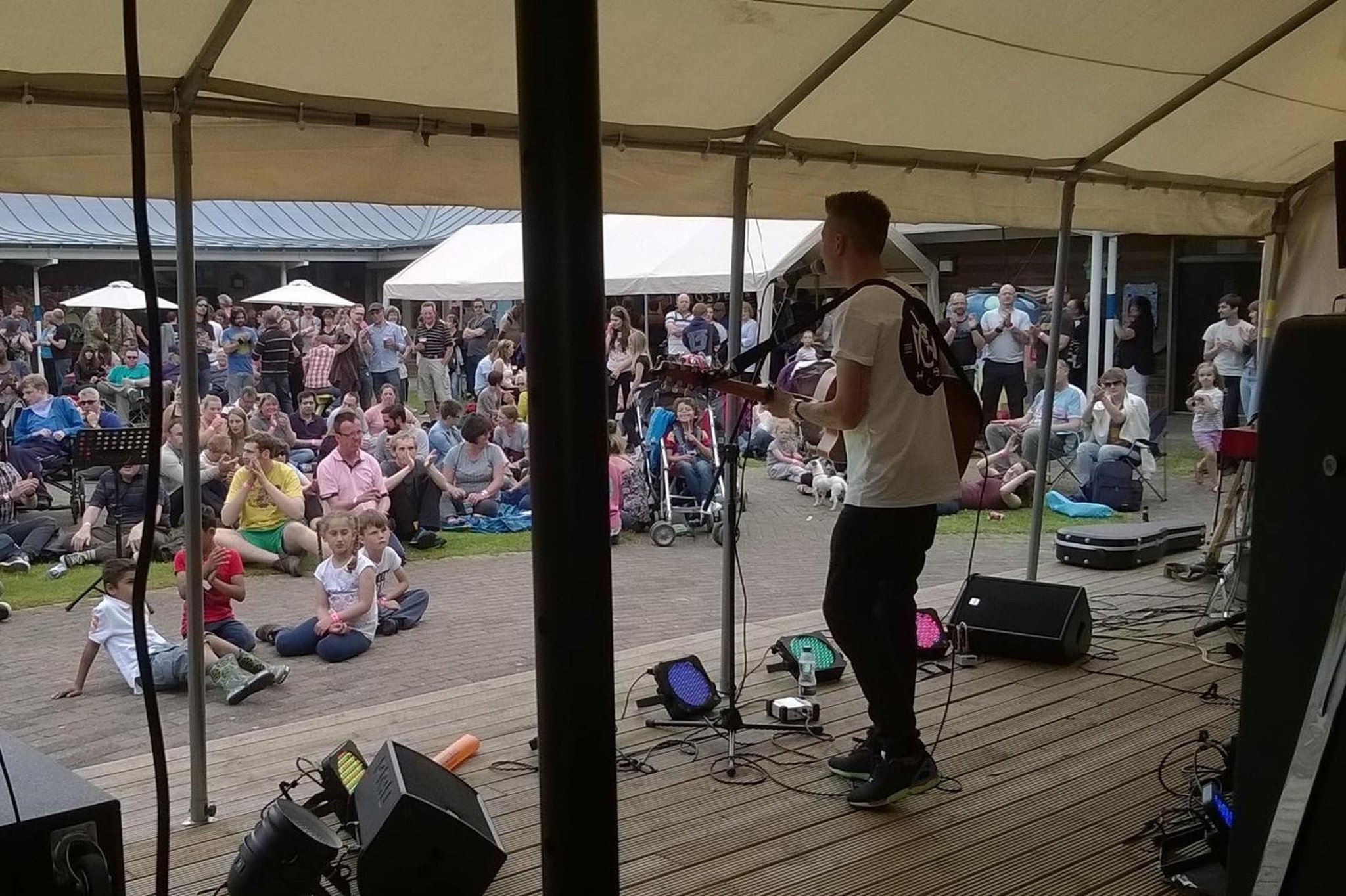 Life of late singer Aaron Bertenshaw to be celebrated at Harrogate's Blues Bar
A special jam night will be held at the Blues Bar in Harrogate to celebrate the life of the late Aaron Bertenshaw, who is pictured on stage at the Henshaw Arts & Crafts Center.
Nick Sumner, guitarist of Harrogate's famous rock-pop cover band MFOR, will host a special jam night at the Blues Bar on Monday, December 27 to celebrate the life of the talented Aaron Bertenshaw, who recently passed away.
MFOR, as a group, will also be headlining their own special show at the Blues Bar on Friday, December 31, New Years Eve party. Ticket only.
And the legendary lineup led by singer Paul Kettley are also set to perform live at Monteys on Sunday, January 2.
But the much-anticipated reunion concert of Kasiuss, one of Harrogate's most original and successful rock bands due to take place on Boxing Day, has been postponed due to concerns over Covid.
After forming in the late 2000s as an alternative rock duo with Biz Denton on keyboards, guitar and vocals and Joe Bothamley on drums, Kasiuss has grown into a successful quartet.
The powerful group won the Leeds-based Futuresound competition to earn a spot on the Festival Republic stage at the Reading and Leeds festivals and have performed extensively on UK tours.
Band member Jason Odle confirmed that unfortunately the band weren't doing the show but were postponing it to a more suitable / comfortable time.