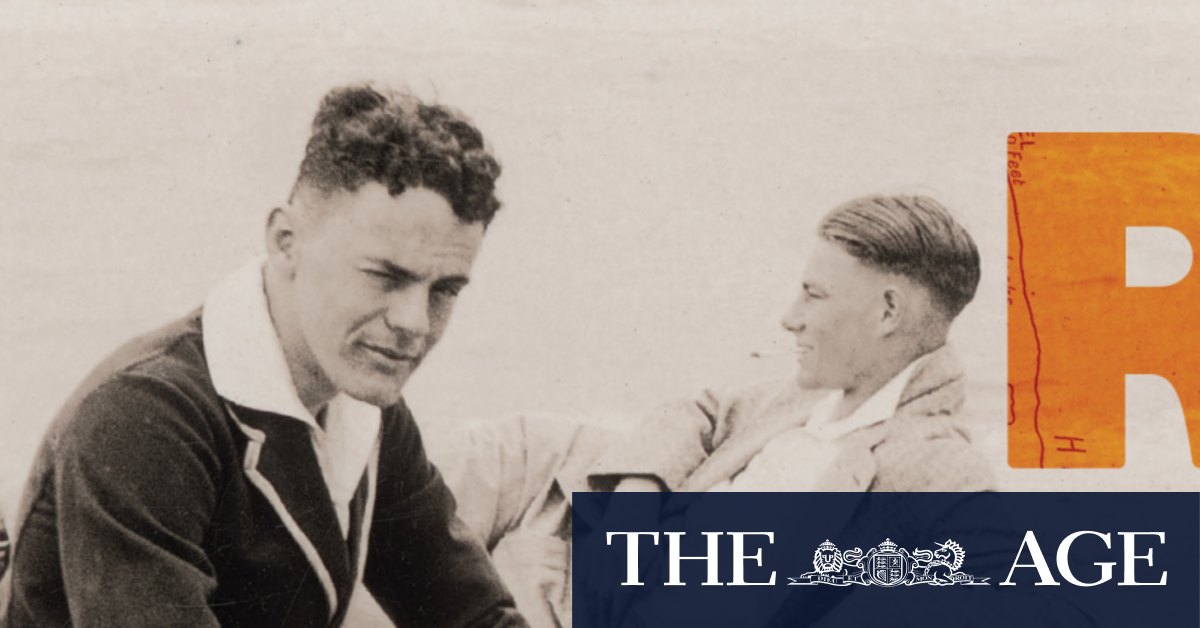 Near-perfect short story and a warning about war
Random Acts of Wickedness
Anna Mandoki, Midnight Sun, $29.99
The publisher may be South Australian, but the setting is near-future Melbourne. At first it looks like today, but much worse. Disaster pornography infests the media, the underprivileged struggle, the climate is out of control. Anna Mandoki's story is told by three women: Amala, an Indian student; Emily a rat psychology researcher; and Roz, who has disturbing visions. They cross paths little by little, against a backdrop of refugee camps in Melbourne's parks, and terrorism on the trains. There's too much in the novel, not unusual for a debut, but it goes in some interesting directions. And most importantly, in the face of extreme social pressures, both humans and rats can handle just being nice. This hope, in the current wave of dystopias, is unusual, and Mandoki also makes it believable.
NON FICTION CHOICE OF THE WEEK
From sleepwalking to war
Hugh White, Quarterly Trial, $24.99
History never repeats itself, but sometimes it does a good imitation. It's not the 1930s, but there are some weird comparisons. Hugh White, in this uncompromising essay on the new geopolitics, looks at Russia and Ukraine, but his main focus is the rise of China and the implications this has for US sovereignty in the region and US dependence. Australia to the United States. If there's anything to be learned from the 1930s, it's that we overestimated British power and determination, and we may be doing the same again with the United States. The test will be Taiwan. So far, the United States has pursued the policy of "strategic ambiguity". White says that by adopting what might be called brutal pragmatism, the United States must abandon Taiwan (a war with China would be catastrophic, the United States cannot win anyway) and we must encourage them to do it. Frank and convincing.

Living on a thin line
Dave Davies, Title, $32.99
When Dave Davies, co-founder with his brother Ray of The Kinks, suffered a stroke in 2004, he began to recover the moment doctors put a guitar in his hands. Not only does it make perfect sense, but it's also a beautiful transition in his life, both personal and musical. In a way it's the story of two brothers from a large working class family in North London, who had a rocky relationship, grew up young (Dave a father at 15) and moved on to form the second-best band to emerge from Britain in the 1960s. His autobiography, ending with a book about his Zen Buddhism, covers happy, crowded family life in Muswell Hill – Friday night laps, very Autumn Almanac – the turbulent days of fame (he was just 17 when they had number one in the UK and US), drugs and the fallout of fame. A captivating story, it really touched me.
The consul
Ian Kemish, UQP, $32.99
There is a real factitious element to this documentation of consular life which spans roughly the past 30 years. In concise, 'diplomatic' language, Ian Kemish, former head of Australia's consular service and former ambassador to Germany, takes us into intricate detail of the behind-the-scenes, often life-saving activities that come with the job. It's an intriguing mix of daily life like Australians abroad losing their passports or running out of money, and defining moments like 9/11 and responding to urgent family inquiries about the 15,000 Australians in Manhattan that day, the Bali bombings and the horrific job of identifying the bodies – one victim claimed by six families. Its mistakes included, it's a valuable record of the kind of service that so often goes unnoticed and unrecognized.
The Kokoda digger
Daniel Lane, Macmillan, $34.99
At 88 in 2011, Reg Chard, one of Kokoda's few living survivors, whose 66-year-old wife had just died, decided to end his life by jumping off the ocean cliff at The Gap. He stopped at the Kokoda Track Memorial Walkway on the way and the conversation there changed his mind. Daniel Lane's biography, written in the first person like an autobiography, details Kokoda's centrality in Chard's life and can be read as a portrait of a man defined by war but not defeated by it. The battle scenes and atrocities witnessed are gruesome, haunting for the reader and Chard, but told factually (he felt "nothing" when he shot his first Japanese soldier). The book covers pre-war Sydney, wartime (grotesque training), clinical demobbing with high profile characters like Damien Parer.