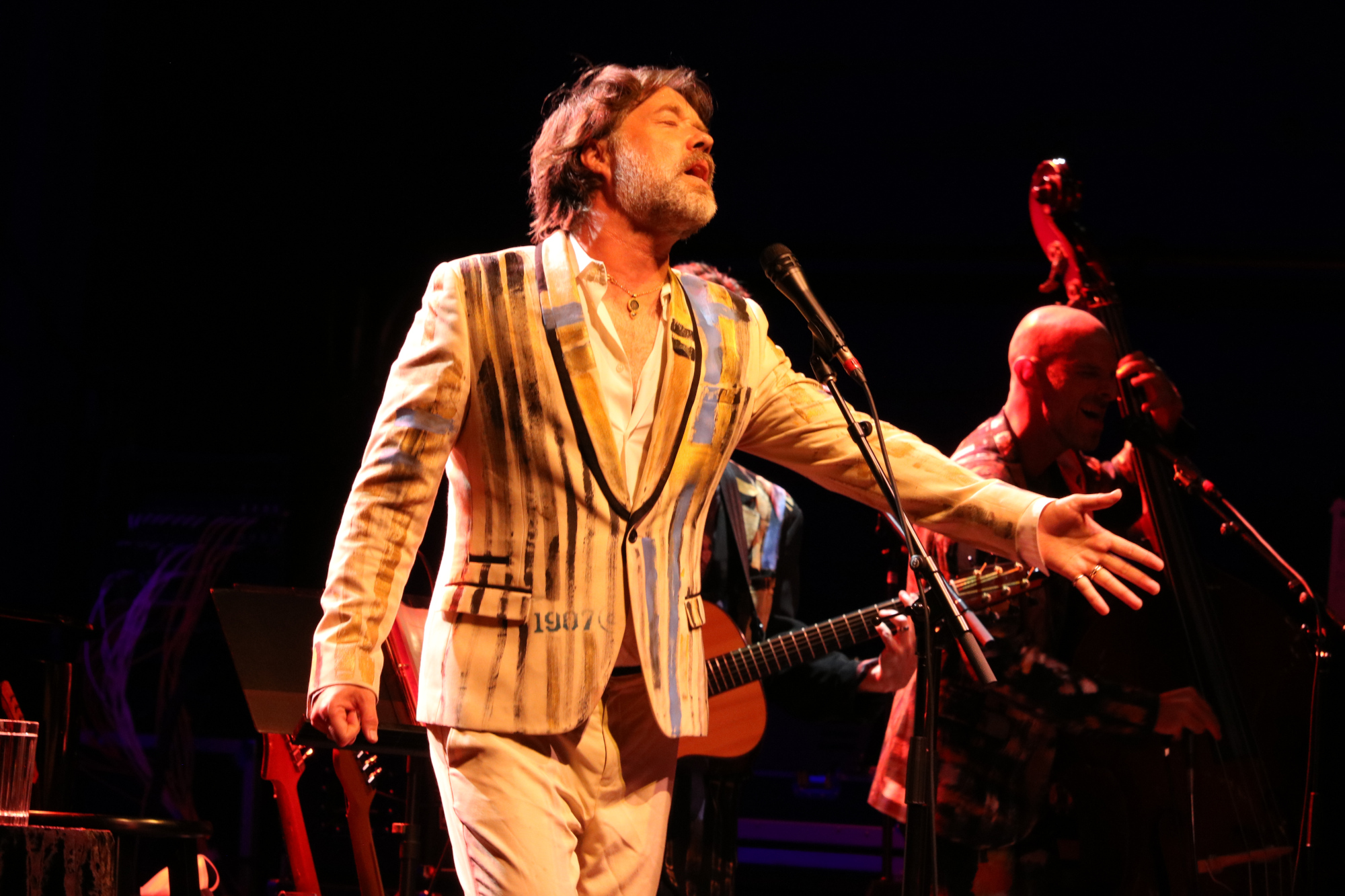 Rufus Wainwright silenced Uptown last night
Rufus wainwright
with José González
Uptown Theater
Monday, September 20
For any other artist of lesser talent, "Unfold the Rules" would be a closer spectacle. For Rufus Wainwright, it was the fourth song, and honestly, any of his vibrant numbers could have thrilled audiences at last night's Uptown show. Focusing mainly on the musician's latest album, No longer follow the rules, the set was perhaps the closest that many in attendance would ever get to a classic crooner performance. The songs were all interspersed with clever stories and interesting asides, making the Uptown scene feel like we were all in a Parisian cabaret, hearing Wainwright singing and playing a few inches away. Thanks to a crack trio accompanying him on keyboards, guitar, bass and ukulele, these songs were lively and vibrant but never too small.
Wainwright's voice was in great shape, uplifting, and enchanting during vocal workouts such as "This one's for the ladies (THIS LUNGE!)." It's amazing how the Uptown crowd behaved with respect to the musician's set. Despite the fact that between the José González opening and Wainwright's headlining set, I saw some pretty loud fans on the steaming patio, during the vast majority of the show, even during the quietest moments, all you could hear was the air conditioning blowing through the air vents. That said, as Wainwright recounted the story of a statue of actress Sarah Siddons he had seen in London, the story got a bit rambling, prompting a little wit behind me to heckle: "Write a song about it! ", demonstrating that the crowd was not entirely reverent, the enthusiastic reception given to the covers of" Harvest "by Neil Young and" So Long, Marianne "by Leonard Cohen.
All pictures from Nick Spacek
Rufus Wainwright's Song List
Trouble in paradise
Damsel in distress
No longer follow the rules
You are not tall
Secret sister
Romantic man
Peaceful afternoon
Only people who love
This one is for the ladies (THIS LUNGE!)
Pose
Argentina
Harvest (cover of Neil Young)
So Long, Marianne (cover by Leonard Cohen)
my little you
Morning madness
Hatred
–
Alone time
Go to a city
Opener José González performed a set of beautifully sung and finger-picked acoustic songs that were heart-wrenching in their delivery. Her backdrop featured an image of an upside down forest scene, as if reflected in a lake, only emphasizing the pastoral beauty of her music. A cover of The Beatles' 'Blackbird' – the first song the musician ever learned – was prefaced by González grateful that he was happy that we were on this side of the pandemic, thus allowing such gatherings to occur. This made the lyrics "You were only waiting for this moment to arise" all the more poignant, and I found that a mask does a great job of absorbing tears.
José González's setlist
With the ink of a ghost
Love stain
Down the line
The inventor
Cycling banalities
Visions
to cancel
Horizons
Head on
Open book
Line of fire (Junip song)
Leaf Off / The Cave
Blackbird (cover of The Beatles)
Crosses
Heartbeats (cover of The Knife)