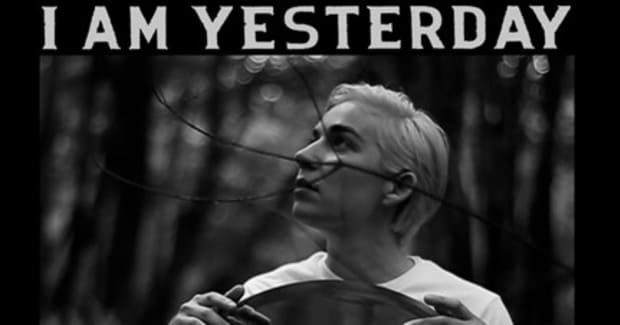 Singer-songwriter Zoe Boekbinder explores themes of empathy and equality
Righteous Babe Records have released a double single from Zoe Boekbinder joined by Gracie and Rachel, which we discuss with the upstate New York singer-songwriter.
GM: welcome to Gold mine. Let's start with Gracie and Rachel. I love their music. I interviewed them in 2020 and their album Hello weakness, you made me strong was in my Top 10 Fabulous Albums of 2020. Their songs, like "Trust", are filled with soothing beauty and that's what I hear from you too with "I Am Yesterday". It's a muffled pop, with harmonies and strings. The title sounds like a 1960s classic. I really enjoy this song.
ZOE BOEKBINDER: Thanks. You hear Gracie and Rachel a lot in there, ever since they produced the track. I just sent them my voice and my guitar, and maybe some harmony ideas. They created the depth and texture of this recording, doing a lot in it.
GM: Content includes: "I saw you dating your new guy. I'm yesterday. I didn't even say goodbye. I'm yesterday. Those are classic lines.
ZB: I think these themes visit us all, regardless of the times in which we live.
GM: Thanks again for your words about Julee Cruise for our recent Gold mine In Memoriam article about her and your love for her music with the Twin Peaks soundtrack. You mentioned marginalized people, and I know you've been advocating for people for some time.
ZB: Equality in all respects is something close to my heart and I work towards this as much as possible. Regarding the music industry specifically, I was invited to give a lecture a few years ago at a university in Switzerland about the work I did in New Folsom prison with music. The person who invited me suggested that I talk about gender inequality in the music industry, which I had never talked about before, but it's something I experienced. I did some research in preparation for the conference and learned a lot about the lack of representation of women and queer musicians. It inspired me in my career to give as many opportunities as possible.
GM: Your music program at New Folsom Prison was meant to have a positive impact on inmates. i think about the movie walk the linewhere prisoners were entertained, uplifted and inspired by Johnny Cash, which was true for Merle Haggard when Johnny Cash performed at San Quentin State Prison.
ZB: Hopefully I had a positive impact. I certainly tried. In 2009 I visited New Folsom Prison for the first time to perform three concerts in one day and never imagined it would go beyond that. Witnessing the environment in a maximum security prison really changed me more than any other experience I've ever had and started me on this path. I knew in my bones that no place like this should exist for having witnessed the dehumanization inside of this place. My reaction was to go back and visit as much as possible, play music and teach workshops. I felt I could bring in a humanizing element from the outside to treat these human beings as human beings. I did this for almost five years.
Zoe Boekbinder
Fabulous reverse side of the coin: cutting my heart in two
Side A: I am yesterday
Start: July 22, 2022
Just Babe Records
GM: The second song, or the digital equivalent of a backhand, is melodic. Reminiscent of 1990s alternative rock and a bit of Sarah McLachlan. The vibrato in your voice is very nice on "Cut My Heart in Two".
ZB: Thanks. It really reminds me of Cyndi Lauper and Julee Cruise. It's interesting to hear you mention Sarah McLachlan, for whom I also have a lot of respect. The production mostly reminds me of a Cyndi Lauper aesthetic sound, which I love. It was an interesting lead to work on with Gracie and Rachel. I was thinking of these two songs, kind of a test of an idea to produce a record with only people of marginalized sexes, that is to say without cisgender men. Being in the music industry for as long as I have, it's easy to work with cisgender men, especially with producer and engineering roles, because most of those people are male. I wanted to see how hard or easy it would be, so I thought I'd try it with a few songs first, and it was so awesome to work with Gracie and Rachel on "Cut My Heart in Two." I didn't tell them how I wanted the song to sound. They asked and I said, 'I just want to trust you on this. You do what you think is right. I don't want to direct you. When they came back with how it went, I would have told them Julee Cruise and Cyndi Lauper, but I didn't and that's the sound they created. I felt we had this intuitive connection, which resulted in more than I expected.
GM: I guess you learned the level of compassion and empathy you have from your grandfather, who was a Holocaust survivor.
ZB: Yes. He was a complicated man and one of the greatest loves of my life. He passed away just a few years ago, living to be 96, which is incredible considering what his body has been through. He lost his entire immediate family and much of his extended family in the concentration camps. He barely survived, weighing seventy pounds when he walked out of the camp, when he was in his early twenties. He carried a lot of trauma, and it manifested in many ways, including righteous anger. He couldn't bear to see injustice, to see people treated as less than they should. The Holocaust did not come out of nowhere. There was an accumulation of hatred towards the Jewish people, and he went through all of this in his childhood and adolescence before the war. He lived in various places after the war and one of the places he saw injustice was in Australia in the early 1950s where he was a shepherd and cowboy for hire, witnessing how the indigenous people of rural Australia were covered. He wrote an article about it in a Dutch newspaper, published in the Netherlands, where he was from. After it was published, an Australian official came to his sheep farm, several days' drive from the nearest town, and politely asked him to leave the country. Closer to his retirement age in the 1970s, he and my grandmother lived in Louisiana and witnessed racism against the black population and felt a lot of anger. While many Holocaust survivors stifled talking about it, my grandfather was different. He would tell his stories to the cashier at the gas station. He was so outgoing. Anyone who sat next to him on a bench in a park for two minutes was going to hear about the Holocaust, which was a lot to knock on a person. He delivered his stories in a somewhat lighthearted way and won over almost everyone with his outgoing personality and love for telling jokes.
GM: Like your grandfather, you also moved a bit.
ZB: Yes. I now live in upstate New York and love this place.
GM: I recently spoke with a few artists from your area and appreciate all the creative music coming out of your area. I'm so enjoying your pair of new songs and can't wait to share them with our Gold mine readers and learn more about you. Good visit with Gracie and Rachel.
ZB: Thanks. I really appreciate your interest in my music, my stories and my family. It was so nice chatting with you.
Related articles:
zoeboekbinder.com
justbabe.com
Goldmine In Memoriam June 2022 with Zoe Boekfield on Julee Cruise