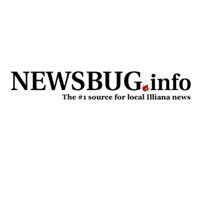 Songwriting Scholarship Applications Now Open for Warren, Benton, Fountain and Other Counties | Wcinews
The Songwriters' Association of Mid-north Indiana (SAMI) is accepting applications for the 2022 Shirley Martin Fellowship for Young Songwriters, in addition to the Mike Lane Horizon Award, according to information provided.
The scholarship and awards are for songwriters ages 14-19, who live in one of these Indiana counties: Benton, Carroll, Cass, Clinton, Fountain, Howard, Jasper, Montgomery, Newton, Pulaski , Tippecanoe, Tipton, Warren or White and are permanent residents of Indiana.
Scholarship applications are accepted by April 15. The scholarship recipient receives the following:
A cash award of $500 to be applied towards the winner's education, musical instrument, or other songwriting endeavor. (Additional prizes for finalists and the Mike Lane Horizon Prize will be awarded based on merit.)
Opportunity to perform at the annual Shirley Martin Fellowship for Young Songwriters Awards Ceremony and other events throughout the year.
Local advertising
For more information about SAMI or to apply online, go to www.samisong.com.
Those with questions are asked to contact the Scholarship Coordinator, Judge Fuller, at [email protected] or SAMI Secretary, Cheryl Fletcher at [email protected]