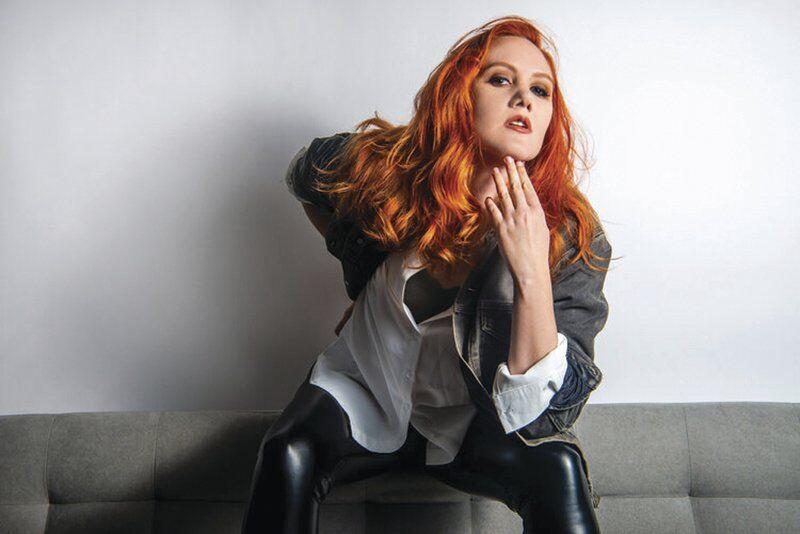 The singer-songwriter will perform at 6 on the square | Entertainment News
[ad_1]
6 On The Square in Oxford will continue its fall 2021 season with a concert by singer / songwriter Grace Pettis at 7:30 p.m. on Saturday 9 October.
Award-winning singer-songwriter from Austin via Alabama, Pettis has been called "a little folk, a little country / Americana and a lot of soul," according to a press release.
From an early age, Pettis was encouraged to express herself and to express herself musically, the statement said. Words and music were family heirlooms she inherited from her parents, a traveling songwriter, Pierce Pettis, and a poetry scholar (Margaret Mills Harper), who divorced when she was a small child. .
As a result of this separation, she grew up in two very different parts of the Deep South: the suburbs of Atlanta and the Mentone Woods, Alabama. Pettis' musical influences span the gamut of southern sounds, from mountain music and gospel to country and folk to R&B and hip-hop, according to the release. She wrote songs as soon as she could speak and enlisted her mother's help to put them on paper when she was 5 years old.
After independently releasing two albums (the eponymous debut of 2009 and "Two Birds" of 2012) and an acoustic EP ("Blue Star in a Red Sky" of 2018), Pettis released "Working Woman" via MPress Records earlier this year. year.
Produced by singer-songwriter Mary Bragg and mixed by two-time Grammy Award-winning Shani Gandhi, the record features guest contributions from Indigo Girls ("Landon"), Ruthie Foster ("Pick Me Up" ), Dar Williams ("Any Kind of Girl"), The Watson Twins ("Never Get It Back"), Gina Chavez ("Mean Something") and Mary Bragg ("Paper Boat").
"The songs that sound the truest often come from my own feelings and memories," Pettis said in the press release. "People need catchy songs they can dance to, but they also need sad songs. Hard songs. The most difficult and painful songs to write seem to be the most healing. I write wherever I am. If I'm happy, I write a happy song. If I'm sad, I write a sad song. If the world is on fire, so are my songs.
Tickets for the October 9 show are $ 18; buy online (with an additional $ 2 service charge) at 6onthesquare.org, or call 607-843-6876 to make a reservation. Doors open one hour before the start of the show.
All customers will be required to present proof of vaccination, either by a card issued by the vaccine supplier or by an Excelsior Pass on paper or electronic device. In addition, anyone entering the hall for a concert must be masked, covering their nose and mouth for the entire time they are in the hall, except when eating or drinking.
The performance will also be broadcast live online on a pay as you can basis. Streaming purchases must be made within two hours of the show or viewers will not get the viewing link in time. For more information, visit 6onthesquare.org.
6 On The Square Inc. is a nonprofit and volunteer acoustic music listening room and art venue at 6 Lafayette Park in downtown Oxford.
[ad_2]