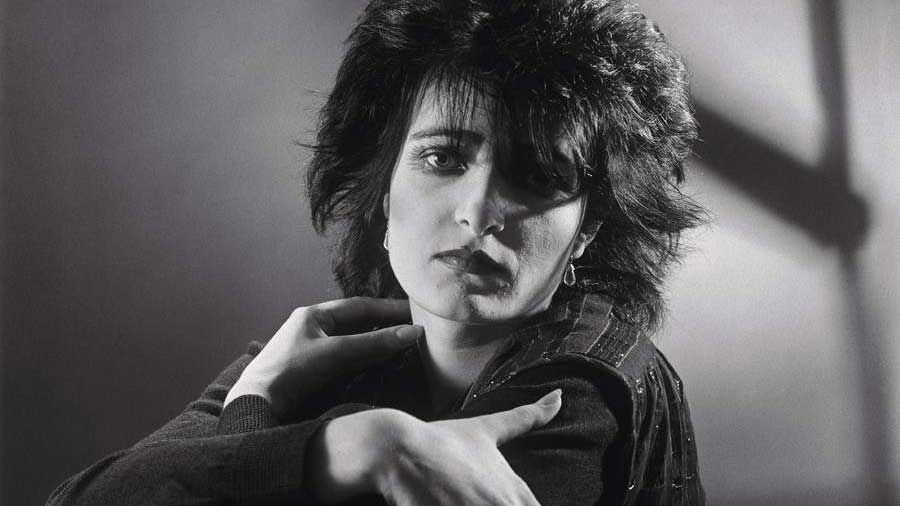 The Siouxsie And The Banshees Albums You Should Absolutely Own
From the southeastern suburbs, the so-called Bromley contingent of London's '70s punks – including the eventual songwriting partnership of singer Susan 'Siouxsie Sioux' Ballion and bassist Steven 'Severin' Bailey ( with friends Simon 'Six' Barker and Simone Thomas) – stood behind the Sex Pistols during their infamous December 1976 teatime television incident.
In fact, it was a 19-year-old Siouxsie – with her obviously sarcastic flirtation with Bill Grundy eliciting the 53-year-old's chilling response: "We'll see each other later, okay?" – which led to Pistols guitarist Steve Jones unleashing his volley of fruity language. Things went downhill quickly for the Pistols' public profile, but the Sioux left a compelling and indelible mark.
Two months earlier, Siouxsie and Severin formed a band – with guitarist Marco Pirroni, who would later play with Adam Ant, and eventual Pistols bassist Sid Vicious on drums – for the legendary two-day 100 Club Punk festival. London Special.
With the solidified line-up of drummer Kenny Morris and guitarist John McKay from 1977, Siouxsie And The Banshees were a popular live band. But they weren't signed until 1978, following a graffiti campaign by manager Nils Stevenson; The London record company buildings were daubed with: "Sign The Banshees: do it now."
Despite the longevity of the classic line-up – Sioux and the rhythm section of Severin and drummer Peter 'Budgie' Clarke – the Banshees burned 10 guitarists. This fluctuating composition contributed to the diversity and rapid development of the Banshees' sound, but the inconsistency did not cost them the momentum; it's hard to think of another band with the prolific creativity to release albums with such quality and consistency.
The Banshees were at home in the fertile post-punk era, but their sound blurred psychedelia, avant-garde and art-rock. One of Britain's greatest singers of the late 20th century, Siouxsie remains highly influential both artistically and stylistically to countless bands and singers.
After the group broke up, Steve Severin became a composer of film soundtracks, while Siouxsie and Budgie continued their art-rock side project The Creatures. In 2007, Siouxsie released her solo album manta rayand more recently in duet with Yoko Ono on Walk on thin ice at the 2013 Meltdown festival in London.

And one to avoid…