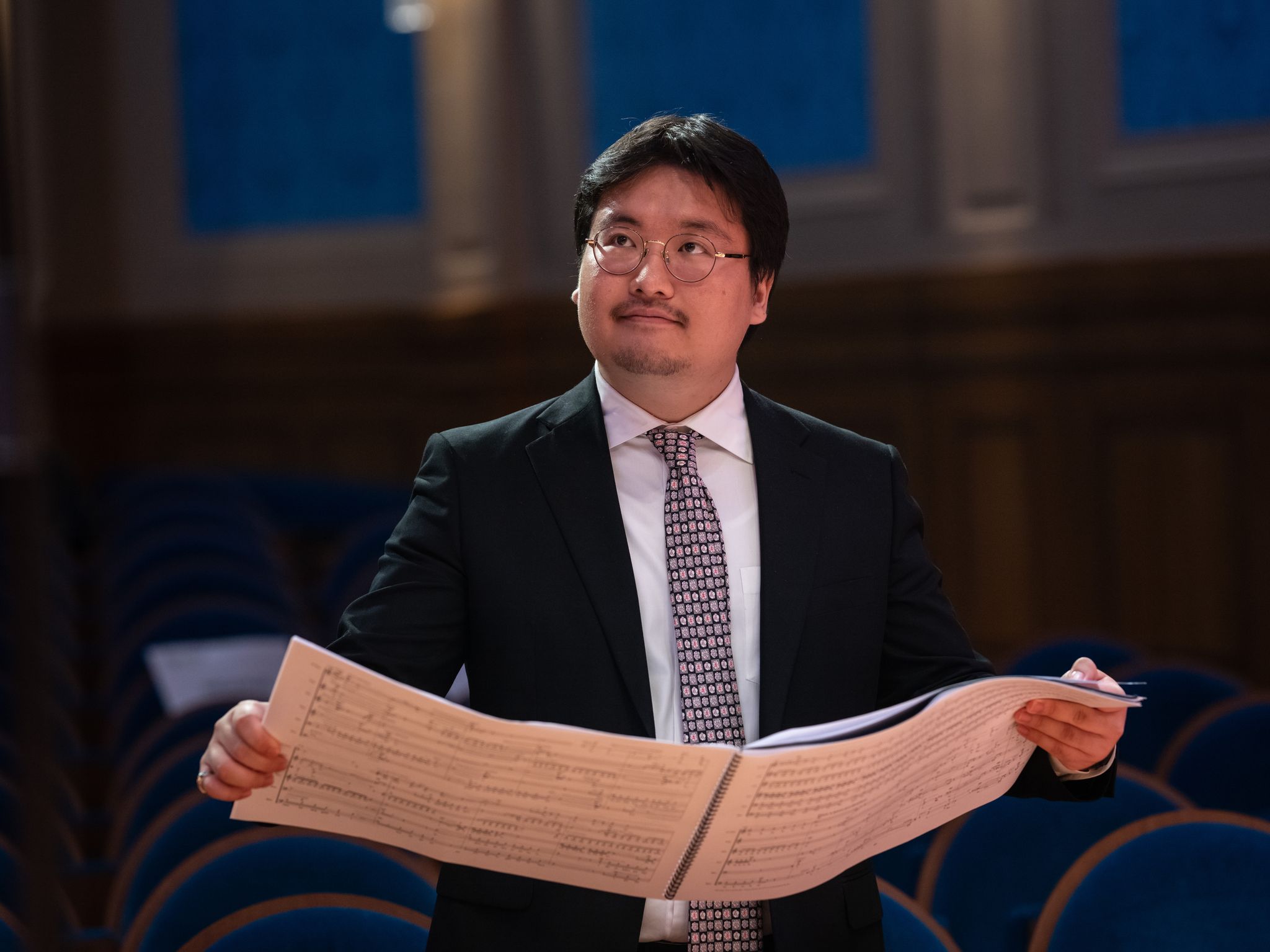 The winners announced for the 2022 Geneva Competition Composition Competition
27-year-old Korean composer Shin Kim won first prize for his work "The Song of Oneiroi"

(Shin Kim discusses his work with Neue Vocalsolisten Stuttgart. Photo credit: Anne-Laure Lechat)
As the winner of the Composition Competition in 2022 Geneva Competition, Shin Kim received a cash prize of CHF 20,000 for his work "The Song of Oneiroi", written for six voices and microphones.
Kim describes her work as focusing primarily on religion, as well as narrative and psychological phenomena. He is currently completing a master's degree in Byungmoo Lee at the Korea University of the Arts in Seoul, having recently studied with Karlheinz Essl in Vienna.
The second prize was awarded to Yuki Nakahashi (26 years old, Japan) for his work "Settings" for vocal ensemble. Armin Cservenak (26, Hungary) won third prize for his work "Madrigali", with texts by Petrarch, Michelangelo and Scelsi.
Nakahashi also received the Young Audience Award, the Student Award, and the Nicati-De Luze Special Award, while Cservenák received the Audience Award.
Finalists were selected from a total of 93 applicants, all of whom submitted works for a vocal ensemble of six solo singers.
The jury was composed of Beat Furrer (Switzerland/Austria), Hans Abrahamsen (Denmark), Unsuk Chin (South Korea), Stefano Gervasoni (Italy) and Isabel Mundry (Germany).
"It was not easy to classify the exceptional works of Shin Kim, Yuki Nakahashi and Ármin Cservenák: the jury was confirmed in its conviction after last night's concert that the three young composers had the same hopes for their future career through the works presented," said Defeat Furrerthe president of the jury.