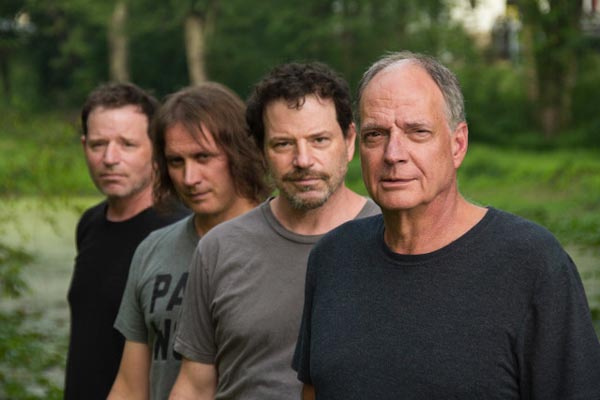 Tobin Sprout (original GBV guitarist) to perform at the Saint on August 13
[ad_1]
NEWS | FEATURES | OVERVIEWS | EVENTS
(ASBURY PARK, NJ) – Todd-O-Phonic and The Saint present Tobin Shoot Friday August 13. Original Guided By Voices painter, illustrator, songwriter, songwriter and guitarist, Tobin Sprout will perform songs from his critically acclaimed album Empty Horses, solo piano, acoustic guitar, joined by his band – Tommy Schichtel, Steve Vermillion Gary Vermillion. The opening will be the Natvral. Doors are at 7:00 p.m.
As a musician, Tobin Sprout was well known as a founding member of indie rock band Guided by Voices before going out on his own and releasing his first solo album, Carnival boy, in 1996. As an artist, Tobin is famous for his photorealistic large format paintings, especially the "Superchrome" series, although he also paints in other styles. Her children's book, Elliott, about a magician's bunny who finds the courage to take off his top hat, sold out by its first print run, will soon be available on Kindle.
Tobin was born in 1955 in Dayton, Ohio and studied graphic design and illustration at Ohio University. In addition to his fine art, you may have seen his work for many corporate clients including AT&T, Budweiser, Ford Motor Company, Universal Theme Parks, and more. His fine art has appeared in several jury shows, art journals, and gallery shows, including solo shows in Leland Michigan and Chicago.
As a musician, Tobin has inspired a loyal fan base for his pop songs. He released 7 solo albums and toured to support them. He has also performed in several groups, including recent shows with Guided by Voices. Tobin records several of his songs in his home studio, Moonflower Studios.
Tobin wrote and illustrated two books, Elliott (2009) and Tinky puts her little moon to bed (2013) He also created and sold prints of Elliott's illustrations.
Advertise with New Jersey Stage for $ 50 to $ 100 per month, click here for more information
---
The Natvral (from Princeton, NJ) is the solo project of Kip Berman, former singer-songwriter of The Pains of Being Pure at Heart. His first album, Fasteners (Kanine Records), is a jagged, big-hearted celebration of classic American folk rock, but with a spirit and perspective unique to Berman.
The Saint is located at 601 Main Street in Asbury Park, New Jersey. Tickets are $ 15 in advance and $ 18 at the door.
Photo by Wayne Pickard
Advertise with New Jersey Stage for $ 50 to $ 100 per month, click here for more information
---
originally published: 07/20/2021
[ad_2]