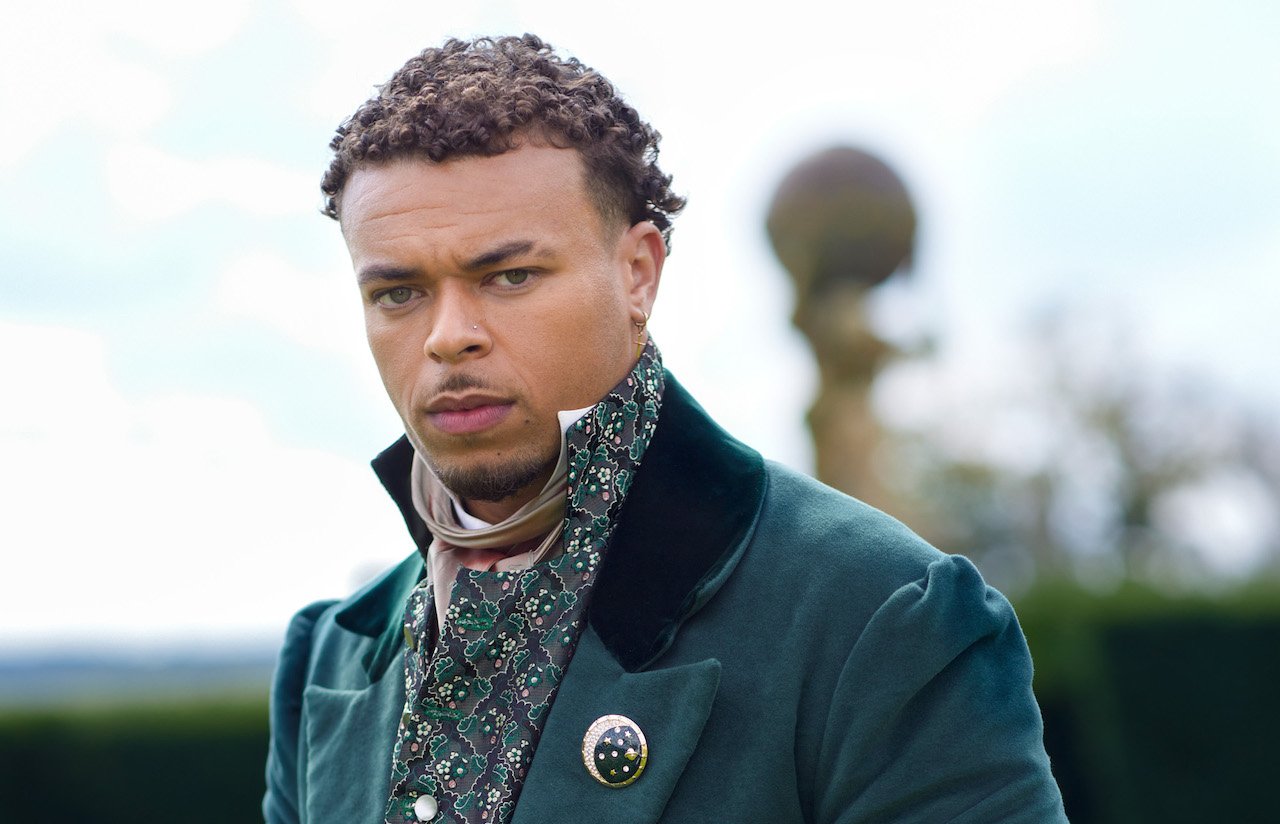 Which cast members are on Instagram?
Nicole Remy has plenty of men to choose from The Courtship. Fans probably want to see what the cast looks like outside of their Regency-era clothes, and there's a way to do that. These are the actors of the reality TV show who are on Instagram.
Daniel Bochicchio
The real estate agent is on Instagram. Daniel Bochicchio's biography portrays himself as a suitor on the show and a real estate agent for Douglas Elliman. He also has a link to listings under his bio. Her feed is full of images of modeling, working out and living in New York.
Giuseppe Castronovo
The pizzeria owner isn't on Instagram, but he is on LinkedIn. Giuseppe Castronovo's profile reveals that he went to Rutgers Business School, interned at America Merrill Lynch, then became manager of Italian restaurant Oakwood Pizza.
lincoln chapman
The model is active on Instagram and her bio includes her booking information. Lincoln Chapman's feed includes several photos with his dog and he documents his trip in a van. Of course, he also shared modeling photos.
Christian Lee Cones
RELATED: 'The Courtship' Leading Lady Nicole Remy Might Sound Familiar to Dating Show Fans
The IT support manager shows different aspects of his life on Instagram. Christian Lee Cones has several photos relaxing at the beach, which isn't surprising considering he lives in Los Angeles. It looks like he likes to travel, and his bio reads, "Just a dude who loves food."
Lewis Echavarria
The mortgage adviser promotes his fitness business on Instagram. Most of his photos show him shirtless in the gym.
Jaquan Holland
The professor is active on Instagram. Jaquan Holland's feed is full of selfies and photos from photo shoots. He also describes himself as a model in his biography.
Dan Hunter
The business owner likes to show off his adventures with animals, on the water and more on Instagram. Dan Hunter is the owner of Now or Never Trips, so it's no surprise that his feed is all about trips to places like Bali, Thailand, Vietnam, Croatia, and more.
Derek Kesseler
The digital marketing manager also appears to be the adventurous type from his Instagram feed. Derek Kesseler has professional photos of himself with a snowboard, camping and in the woods.
RELATED: 'The Courtship' Spoilers: Who's Coming Home in Episode 1?
Captain Danny Kim
The retired captain has plenty of professional photos of himself on Instagram. In his biography, Captain Danny Kim describes himself as an "Asian lifestyle and motivation speaker" and an "executive coach." He also rubbed shoulders with other reality stars. He has a video of himself interviewing Netflix's Kevin Kreider empire bling.
Alex "Achilles" King
The online fitness trainer is another cast member who shares her fitness journey on Instagram. Alex "Achilles" King also shared a photo from a "mini-movie" he filmed, and there are photos of him hanging out on the beach.
Chandler "Chan" Luxe
The singer has some videos of him singing and playing guitar on his Instagram page. Chandler "Chan" Luxe is the brother of 2019 Miss USA Cheslie Kryst, and one of his most recent posts is a keepsake of her.
charlie mumbay
The personal trainer has plenty of photos of him traveling and eating on Instagram. Some of them also seem to come from her modeling career.
Pierre Saffa
RELATED: 'The Courtship': Where Is The Court Castle Located?
The social media manager is unsurprisingly on Instagram. His page shows him working out, modeling and enjoying Miami.
Jarrett Schanzer
The doctor was talking about his profession on the show, so it's no surprise that his profession is in his Instagram handle. Jarrett Schanzer promotes his company in the bio, but his profile is currently private.
Nate Shanklin
The recruiter and songwriter shares his art on Instagram. Nate Shanklin shares videos of him singing covers. He also has lots of photos with friends, working out, and more.
Neighborhood Caleb
The content creator shares many photos of himself on Instagram. Caleb Ward recently shared a photo from his graduation, and he tends to share some of his TikTok videos on the platform.