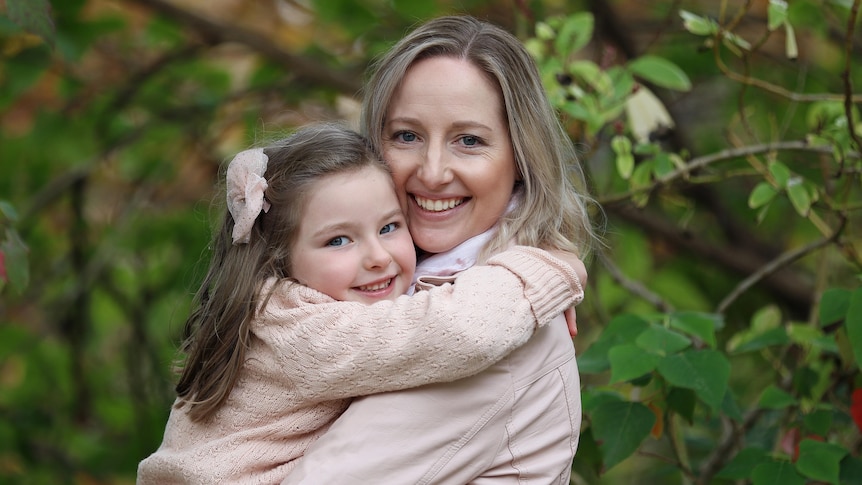 Wiggles' 'Like A Version' cover flipped by children's songwriter Lyndsie Storer on iTunes
Musician Lyndsie Storer began performing in pubs in the small outback town of Broken Hill, but has made a name for herself in the Australian children's music industry.
Key points:
Lyndsie Storer's children's music career takes off, with her second straight release that topped the iTunes Kids category
The singer-songwriter was inspired to write music for children after the birth of his daughter
COVID-19 lockdowns also prompted her to start writing books for young audiences
His new song I Love You landed the top spot for children's music on the iTunes charts in late February, toppling Australian icons The Wiggles and their cover of Tame Impala's Elephant.
It's the second time a Ms Storer song has reached such heights, after I Found Happiness Today overtook universal favorite Baby Shark last year.
She said her latest track peaked within hours of its release.
"It's something I totally didn't expect, but it's so nice to know that people really appreciate my music," she said.
Loading
"I had such a positive response and received videos of kids singing my song.
"I'm doing something that I really love and to have other people love it too is absolutely amazing."
Loading
girl an inspiration
The mother-of-one, who lives in Gol Gol, NSW, was inspired to dive into the world of children's music after the birth of her daughter Eden six years ago.
"I love sprinkling a bit of positivity and fun into kids' lives, it's a great experience," she said.
"I'm really into personal development and mindfulness."
The singer-songwriter admits it's been a long road to finding his voice.
"I was ridiculously nervous," she said.
"Now I've reached this milestone and music is my biggest passion, it's like a real sense of accomplishment, like I've really conquered something," she said.
Lockdown isn't so bad
Outside of music, Ms. Storer is also a rising children's author.
She wrote her first book, What Does It Mean to Be Grateful, at the start of the coronavirus pandemic.
"I think it was a good reminder because there was a lot going on in the world at that time, but I felt really grateful to have everything I needed," she said.
Ms. Storer's next book, about dealing with death, is due out in about a month.